COVID-19 Vaccine Updates
LC Scripts Pharmacy now carries the COVID-19 vaccines including Pfizer, Moderna, and Johnson&Johnson. Pfizer has received FDA approval and CDC recommendation for vaccinations of children 12 and older. Call (714) 892-4445 to schedule an appointment or click on the link below to schedule an appointment.
Sign Up For Our Newsletter
Stay up to speed with our latest promotions, special deals, and announcements by signing up for our free e-newsletter.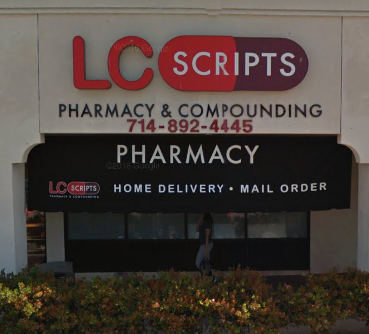 Meet Your Pharmacy
We're proud of our history of dedication to the idea that quality care means more than just prompt filling of prescriptions. To us, quality care means you get the prescriptions and medications you need, along with the personal care and attention you deserve. When you come to our pharmacy, you'll be able to count on dependable care from a knowledgeable pharmacist - one that takes the time to get to know you and your unique health needs.
Specialized Services:
Compounding
Immunizations
Medication Synchronization
If you are a patient, please complete the Patient Satisfaction survey so that we can improve our service
Nế̃u quý vị là bệnh nhân lấy thuốc ở ProCare, xin điền bản thăm dò ý kiến để chúng tôi có thể phục vụ quý vị một cách hiệu quả.

Reminders
Set reminders to take your medications.

Refill On-The-Go
Refill your medications 24/7 without logging in.
User Profiles
Safely store and manage your list of prescriptions.

Delivery Options
Request a refill and delivery with a single click.